Largo, FL, Residents Start Saving Money Now with Routine Heating & AC Maintenance Plans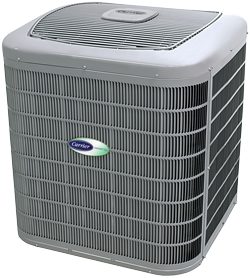 When you need fast service from a company you can count on to do the job the right way, contact United Air Conditioning. We offer top quality HVAC preventative maintenance. All of our technicians are NATE Certified and are licensed to work on the best heating and cooling brands. United Air Conditioning offers the services you need at prices you can afford. We also prioritize customer service for every one of our clients. Our technicians will do everything they can to improve the HVAC systems inside your home and to lower your monthly utility bills.
Our family-owned and operated company has kept customers feeling good since 1961. We offer three separate HVAC maintenance plans designed to fit any budget. Check out these unique service options to find the best fit for your family.
The Bronze Package
Customers all across Pinellas, Hillsborough, and Pasco counties love the benefits of the Bronze Package. With this preventive maintenance plan, you'll enjoy an annual inspection of your indoor air handler or furnace. During this service appointment, our qualified HVAC technicians will:
Check the temperature split across your HVAC unit's evaporator coil
Monitor your blower motor and contactors
Lubricate the motor
Clean and empty the condensate drain line and drain pan
Inspect the unit's heat strips and filters
Test the thermostat
Tighten all electrical connections
We'll also perform an inspection of the outdoor unit (air condition or heat pump). This inspection includes:
Checking compressor amperage and refrigerant pressure
Examining the condition of the contactors and condenser motor
Testing the temperature split across the unit's condensing coils
Tightening all electrical connections
Checking and cleaning condensing coils
All Bronze Package members also enjoy priority status for appointments during our busiest periods of the year and 24-hour emergency service. You'll also receive a 10% service discount all year long on both labor and parts.
The Silver Package
Silver Package members receive everything that is included in the Bronze Package in addition to the following benefits:
One extra inspection every year
Visual inspection of all ductwork for leaks, biological growth, and contaminants
If you're interested in improving the quality of the air your family breathes, the Silver Package may be right for you. When you choose the Silver Package, our team will also sanitize your duct system using an EPA-registered bacteriostat and fungistat deodorizer. This special product is designed especially for use in HVAC systems and is one of the best ways to keep your system clean.
The Gold Package
The Gold Package is the top tier of our heating and air conditioning maintenance plans. It includes all of the benefits of the Bronze Package and the Silver Package and a duct pressure test designed especially for customers who are serious about reliable HVAC maintenance.
During the duct pressure test, we check for leaks and problems with your system by attaching our Duct Blaster fan to an air handler cabinet or central return in your home. We measure the airflow and duct pressure in your HVAC unit by pressurizing the system. Once we obtain these measurements, we can diagnose and find leaks, figure out how they are affecting your HVAC unit's efficiency, and fix any major problems.
Schedule Preventive Maintenance
When you're ready to improve the efficiency of your heating and cooling system, call United Air Conditioning and schedule your next HVAC service appointment. Regardless of your budget, we have a solution for every customer in the metropolitan service area. Plus, with our maintenance plans customers never have to pay overtime charges.